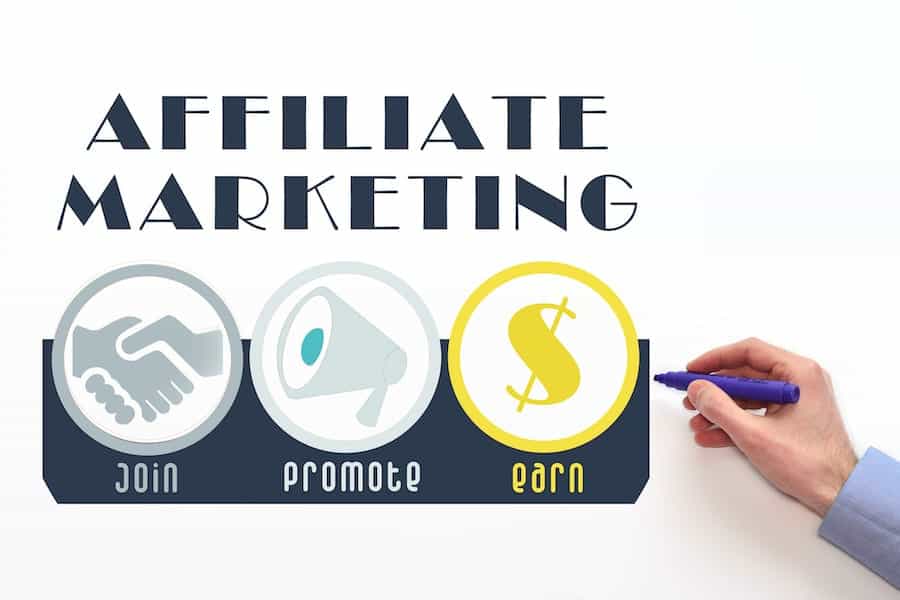 Affiliate Marketing Mastery: How To Start Your Online Business Today!
What is driving 16% of eCommerce sales today? Affiliate marketing.
If you want to start earning money through this multi-billion dollar industry, the best thing you can do is to learn from someone that's already done it and succeeded at it.
One such person is Stefan Pylarinos who created a program called Affiliate Marketing Mastery. Before you spend your money on it, read through my Affiliate Marketing Mastery review to make sure it's right for you.
Get My #1 Recommended Method For Making Money Online
What Is Affiliate Marketing Mastery?
As we mentioned before, Affiliate Marketing Mastery is a course created by Stefan Pylarinos that's designed to teach you how to make money through affiliate marketing. The creator is a self-made millionaire entrepreneur.
The course includes the following lessons:
Choosing a niche
Creating your website
Building your brand
Scaling up your business
Each of these along with the others provides a step-by-step guide that takes you from zero to earning income through affiliate marketing. There are over 40 hours of videos that will show you exactly what you need to do for each part of the process.
Who Is Affiliate Marketing Mastery For?
Affiliate Marketing Mastery is not for everyone, just like affiliate marketing may not be the best way for you to make money online. Let's look at a few of the traits and skills you should have to make it as an affiliate marketer.
Leadership
Personal drive
Critical thinking
Money management
Data analysis
Like all businesses, affiliate marketing requires you to put in time and effort if you want to make money. For this reason, you must go into it with that mindset and are ready to do what you need to do to start your business.
My Full Affiliate Marketing Mastery Review
Now that you have a better understanding of what Affiliate Marketing Mastery is and what type of person would be best for it, let's get into my review of this program.
Pros
Here are some of the reasons I love Affiliate Marketing Mastery and believe it will work well for you, too.
Proven Business Model
With this program, you're not getting information on what affiliate marketing is along with some tips that may or may not work. Instead, you're getting a proven business model that the creator used to become a millionaire.
This guarantees that you can make money if you properly follow the steps laid out for you in the course.
Covers Everything
Stefan covers everything you need to know to make money as an affiliate marketer. He starts with choosing a niche and setting up your website and then leads you through all of the best marketing channels to start getting sales.
Get Support
Despite everything that's covered in the course, you're bound to have some questions along the way about the niche you chose or your own process.
This is where the private Facebook group comes in. You'll be able to ask your questions there and get advice from others who are in your shoes and further along in their business.
Get My #1 Recommended Method For Making Money Online
Ideal for Beginners
Because of how detailed every step is, this course is perfect if you've never heard of affiliate marketing before or have read everything you can about it but don't know how to get started.
If you're not a beginner, you can still gain valuable insights into what parts of your process you need to improve on and what type of marketing you should be implementing to grow your online business.
Satisfaction Guarantee
If you don't get everything you expected out of this course, you can get a full refund within the first 30 days. This allows you to jump in and see if affiliate marketing is for you without taking on a huge risk.
Lifetime Access to Updates
As you likely already know, the digital world is constantly changing. There are always new things to learn and methods that worked a few years ago may not be as profitable today. That can make this type of course become outdated quickly.
Fortunately, Stefan understands this well and wants to make sure his students are always up-to-date with the latest and best affiliate marketing tools and methods. For that reason, he keeps the course updated and you'll always have access to new information as it's added.
Cons
There are only two drawbacks to Affiliate Marketing Mastery that are essential to look at so you know about before you buy.
High Cost
Compared to other programs that provide much of the same information, Affiliate Marketing Mastery comes with a high price tag that many people can't afford.
However, it also has an extremely in-depth program and additional support options that make it worth it for many people.
Lack of Tools
Another drawback of this program is that it doesn't provide the tools you need to follow through with all of the steps. You'll also need website hosting, a keyword research tool, and others.
Although these are outside tools, it would be nice for the course to cover some of these expenses with coupon codes or have other ways to help you save on startup costs.
Final Verdict
Overall, Affiliate Marketing Mastery is a great program if you can afford it. It delivers on its promises if you're willing to put in the work needed to follow through with each section of the course.
This course is not a scam. It can help you reach your income goals through affiliate marketing. It's ideal for people who are getting into affiliate marketing for the first time or those who have recently started dabbling in it.
Get My #1 Recommended Method For Making Money Online
Ready to Start Your Online Business?
Now you have my full Affiliate Marketing Mastery review. As you can see, it's a great way to learn everything you need to know to start making as much money as you want through affiliate marketing.  To join please visit the companies website.
When you're ready to begin your affiliate marketing journey, you'll need a blog of your own. Head over to this page to learn how to start a personal blog this year.