IncFile Review: Everything You Need to Set Up an LLC for 2020
Every business owner comes to the point where they have to make the decision to establish an LLC. What is an LLC; why do you need one; and how do you set one up? This article provides everything you need to set up an LLC, and a complete IncFile review.
The process of forming an LLC is simple and cheap. It exists to provide you with legal rights and protections in legal matters dealing with your business. An LLC is an important step for any business as it grows into its own.
Read this article to find out if you should set up an LLC for your small business or sole proprietorship.
Everything You Need to Know about Setting Up an LLC
The final question comes down, to whether or not you should set up an LLC. If you are running a very small startup, you may not need an LLC quite yet. But, if your business is starting to grow a bit, setting up an LLC is a smart idea.
Forming an LLC protects your personal assets from that of your small business. In the event of someone bringing a claim or lawsuit against your business, your personal assets are same from forfeiture.
If your business involves business-to-customer relations, an LLC is your protection from false claims and fraudulent accusations. You should never have your own money tied up in your businesses dealings.
It also makes tax season easier. Forming an LLC gets rid of the need to file a separate tax return for your business.
Before you get down to forming your LLC, become familiar with what an LLC is, and if your business is ready to form one.
What is an LLC?
An LLC is a Limited Liability Company. The title serves to establish a business entity or partnership apart from personal liability of the owners. An LLC maintains private ownership over a business entity by an individual or partnership of owners.
Like a corporation, it separates the dealings and conduct of an organization from that of its owners. But, unlike a corporation, getting an LLC is much less difficult. In most states, it is as easy as filling out the paperwork.
An LLC ensures that your personal income and assets are not in jeopardy from business liens, lawsuits, or claims. Any claim made against an LLC is limited to assets of the business.
So, if a lawsuit bankrupts your business, you won't lose your home, car, or generated income.
Liability protection is a major benefit of an LLC.
If, however, a claim against your business involves income generated illegally your personal assets may very well be in jeopardy. An LLC does not protect you from illegal activity knowingly enacted through your LLC. And it can be lost because of owner negligence.
Like a sole-proprietorship or private partnership, an LLC provides the availability of pass-through income taxation. This means an LLC owner files income losses and gains on their personal tax return. An LLC files taxes differently than a corporation because it is not considered a distinct taxable entity by the IRS.
Why Should You Set Up An LLC?
Whether or not you should form an LLC depends on the size of your business, customer base, and income.
Your LLC status also affects your websites on-page optimization and contact information. The title of your business must reflect your LLC status.
In developing a content marketing strategy, an LLC has more reputability and works towards the betterment of your SEO.
If your business conducts email outreach and other e-marketing, it is time to set up an LLC. In many States, your business taxes are lower with an LLC. And, with an LLC, you don't need to file a separate business tax return.
If you do not form an LLC or other limited liability entity, you are a sole-proprietor. Sole-proprietorships are simple and straightforward to understand, but risky for the same reasons. A sole-proprietor remains personally liable for any and all business-related debts.
A major benefit of an LLC is the simplification of paperwork and tax documentation. As a sole-proprietor, you are responsible for all of the accounting, record keeping, and documentation for your business.
Startups and individually owned small businesses benefit from a sole-proprietorship because it lets you test out the waters. But as soon as you want to dive-in, you should form an LLC.
Once it comes time to approach the bank for a business loan, having an LLC is more reputable and trustworthy.
Lenders care about a businesses ownership structure. If your partnership runs into disagreement and descent, an LLC informs the way in which your business proceeds and restructures. Lenders feel more comfortable with businesses that have structure and organization.
How to Set Up an LLC
Unlike the process to set up a corporation, forming an LLC is easy. The easy route to go is to hire a professional legal service, like InkFile. Or, set up an LLC on your own…
Pick a Name for Your Business
As far as legal considerations, the name of your business must be unique from any other in your state. So, you can't have the same name as another business. Apart from that, most states require you to feature "LLC" in your official business name.
File Articles of Organization
The documents you file with the state to form an LLC are called the Articles of Organization. Every state has a slightly different filing process, ranging from paper mail-in to e-filing. Most states offer a PDF you can download, fill out, and submit.
Some states require all owners to sign the Articles of Organization, while other states allow a single owner to sign for all. The information needed is very simple, like the name of your business, address, etc.
Choose a Registered Agent
You might be asking, what is a registered agent?
If you are the only owner, you are the registered agent. If there are several owners, a registered agent must be selected. The registered agent for the LLC represents the LLC for the purpose of official mail.
Any legal documents relating to lawsuits, claims, or debts are sent to the registered agent of the LLC.
Pay the LLC Fee to Your State
On average, an LLC costs around $100. A new LLC formation is subject to a filing fee, and some states require an annual fee.
In California, an annual LLC fee can run you $800. There is no annual LLC fee in Arizona, Missouri, Ohio, or New Mexico.
The graphic below details the California specific LLC fees. California is a good example of a high annual LLC fee required by the State.
Even if you live in a state like California with a high LLC fee and annual fee, it is better to get your LLC than to remain in a sole-proprietorship. The cost to litigate and settle any lawsuits is way more than paying the CA LLC fee and annual fee.
The graphic below details the Arizona specific LLC fees. Arizona is a good example of a low annual LLC fee required by the State being that they do not have one.

Publish a Notice of Intent
In some states, newly forming LLCs must publish a public notice of intent. Usually, this is in a newspaper and is published several times over a few months. Some states require the entity to, then, file an affidavit of publication with the state.
Make an LLC Operating Agreement
An LLC operating agreement is meant to simplify the legal process of business dealings if leadership structure changes. The LLC agreement helps to avoid controversies of conflict of interest, later on. It also describes each owner's responsibilities to the business.
An LLC operating agreement serves to provide a framework within which changes can progress without legal turmoil. It is very important that this agreement is detailed and thorough.
You can create your own LLC operating agreement, using a free online template. If your time is in short supply, consult a legal professional to complete and file your LLC operating agreement.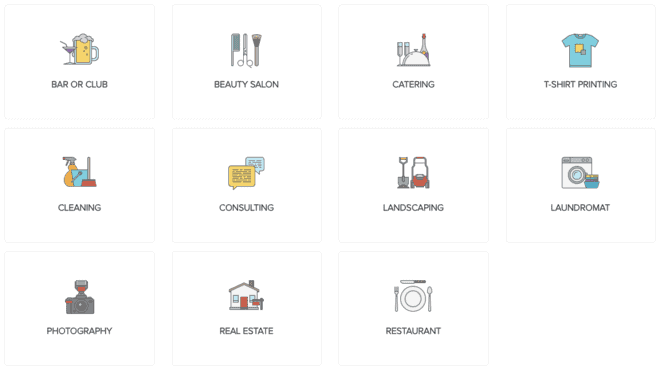 Choosing a Legal Service: IncFile Review
IncFile is a streamline legal filing service that acts as your registered agent with all legal correspondence. It serves to facilitate and maintain the status of your LLC. And IncFile handles all of your official legal filing obligations and notices with the State.
The company's headquarters is in Houston, Texas. It holds accreditation with the Better Business Bureau since 2004, having operated for 15 years. The company operates nationally and specializes in business entity information services.
On a practical level, most small businesses have more to lose with legal services than to gain. So frugality is paramount when you consider whether to outsource your legal filings. IncFile is one of the most affordable business filing service providers out there, which is a good start.
General Legal Service Pricing
IncFile legal business services start below $50, which is $30 cheaper than competitors, like LegalZoom. Ongoing registered agent services run you about $120 per year. But, new members receive 12 months of registered agent services for free.
And, new members get a free one-hour business tax consultation from IncFile.
Support and Customer Service
IncFile uses a digital infrastructure to automate file management of thousands of files in its inventory. This frees up the company to provide unlimited phone and email support, 24/7.
From your online portal, you can track your deadlines and orders in real-time. Your online dashboard sends you notification alerts to any unfiled state requirements or new state mandates.
Turnaround Time
IncFile treats each member the same, in terms of order fulfillment priority. Order placements see a turnaround time of one day to eight weeks. Unlike other competitors, like LegalZoom, the time it takes IncFile to turn around your order is different in each state.
Most customers give IncFiles customer service support very high ratings. Customers report that their documents arrive in a very timely manner. Most orders are processed and delivered to the customer within an average of four business days.
Customer Reviews and Accreditation
IncFile holds an A+ rating from the Better Business Bureau. It has good reputability, as it has been in business since 2003 and is located in the United States.
The BBB gives IncFile a nearly 5-star rating from 98 comments. On top of that, the company has settled seven of the 20 complaints issued in the last year. Some of the customer reviews include praise for the companies turnaround time and service quality.
A customer review from late September of 2018 speaks to the ability of IncFile to perform the same service in private accountants. In fact, the customer review holds IncFile in higher esteem than their own accountant.
"Very efficient and transparent process. I also needed to submit a request to retroactively change some of the information on my filing forms, and I couldn't be more satisfied with the turnaround time by their support team." -Charles, 10/19/2018
"My accountant offered to do far less than IncFile did for me for more than twice the price. These guys are pro's, totally on top of their game and made this entire process painless. It has been done right! Thank you, IncFile.com, Inc" -Roberta, 09/27/2018
Final Thoughts
Overall, we give IncFile a 9 out of 10. It has great customer service, fast turnaround time, and a good reputation from the Better Business Bureau. The only drawback to IncFile is the turnaround time, which can take up to 8 weeks.
If you are looking for trustworthy reliable, and affordable legal filing services for your business, IncFile is a good way to go. But, anyone can file their own legal documentation with the state by following the steps in this article.
If you found this IncFile review on setting up an LLC to be of use, share it with a friend on social media. And, subscribe to our newsletter for more business and marketing resources. Thanks for reading!